We recently went on a vacation to Peru (see all my reviews and tips in this blog post here).  Today's Travel Tuesday blog post shares more info on what to wear for a visit to Peru… specifically when visiting Machu Picchu and the Peruvian Amazon.
Machu Picchu
Machu Picchu clothing must be versatile… weather can change in an instant.  Bringing layers is a good idea, since it can be cold and windy, hot and sweaty (remember, there is a lot of hiking going on at MP), or rainy.  Sometimes all of the above in a few different cycles during one day (as it was for me).
As you can see above, I opted for comfortable, athletic layers: sweat pants or yoga pants, an athletic tank top, and sports bra.  I also wore hiking boots (more on that below).  Around my wrist is a cool, versatile wrap that can go around your neck or head as needed (see below).
I also recommend a poncho in case the clouds decide to open up (as they did several times during my day at MP).  I opted for this cute, and cost-conscious ($4!) clear one from Academy Sports and Outdoors.
OK, so now for an explanation of that wrap I mentioned earlier.  I learned about this from the What to Wear to Machu Picchu blog post at Wearever the Weather.  It's called Buff Original Buff, and it can be found at REI.  According to the product descriptions, it's an "adventure-tech accessory, multi-functional Buff Original Buff is a bandana, ponytail holder, sun-guard, scarf or hat, neck gaiter or dust screen."  The website includes an instructional video at the different ways it can be used.  I tied it around my wrist to store it, then wrapped around my head to cover my hair, used it as a ponytail holder, and even around my neck to protect from drafts.  It also comes in a number of patterns.
Buff Original Buff
$13.93 – $20.00, REI
Amazon
A little bit of a brag photo after I caught a piranha ;).  Also, note my Buff bandana/wrap wrapped around my hat for quick access as needed while adding "a little something" to the hat.
Amazon style must revolved around function… function of keeping disease-bearing mosquitos away from you!  The lodge at which we stayed during our time in the Peruvian Amazon recommended we wear long-sleeved, light-colored cotton tops and pants.  It is very hot and steamy in the Amazon, so long sleeves and pants are not super comfortable, but I guess it's a fair trade-off to avoid malaria.  This CAN be done cutely with the right accessories.  I am also thankful for Academy Sports and Outdoors, where you can find these pieces at a budget.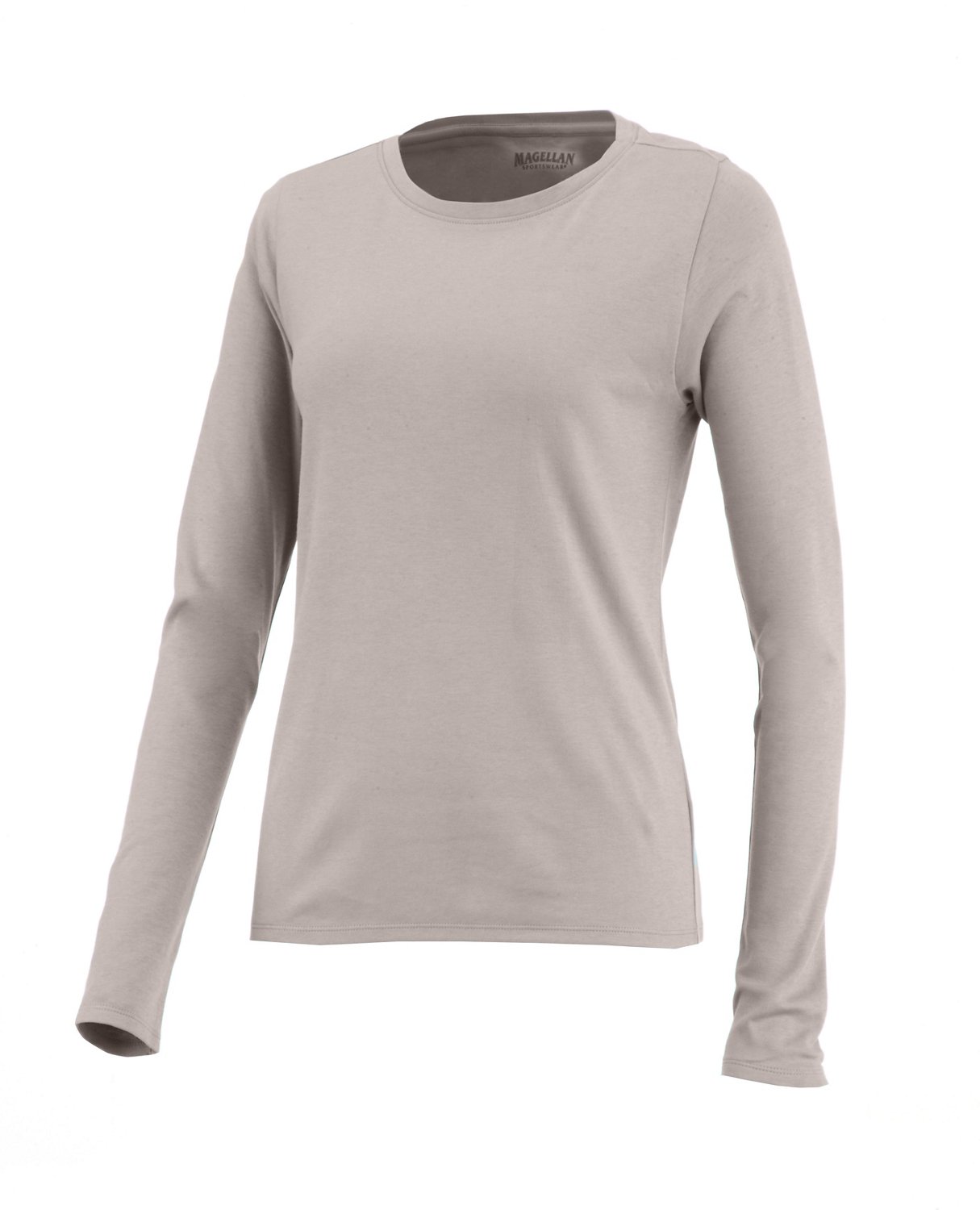 Magellan Outdoors™ Women's Long Sleeve Sienna Crew Neck Shirt

Magellan Outdoors™ Women's Dauphin Islander II Convertible Pant Magellan Outdoors™ Women's WP Harper Hiking Boots
Dorfman Pacific All-Season Crushable Hat
I ended up getting the shirt and pants above in a few different shades each so that I had some mix/match options.  For the price, why not!?